KATHMANDU
– The main opposition Nepali Congress has filed a protest notice on a bill to amend and consolidate the laws relating to the formation and operation of the Nepal Special Service, which was submitted to the National Assembly. Congress MP Prakash Pantha on Monday filed a notice of protest against the bill related to the Investigation Department.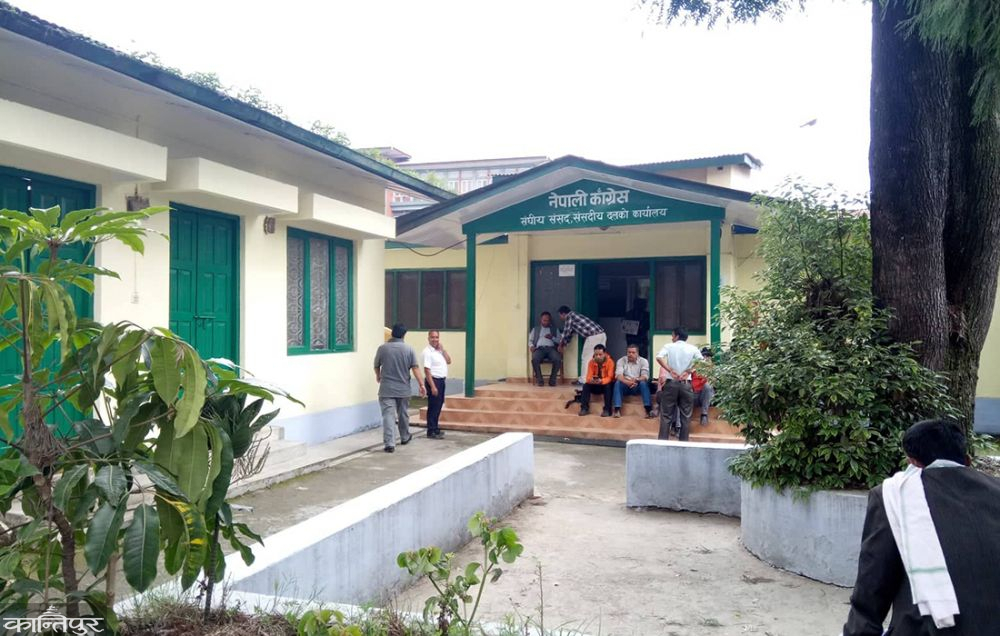 According to Panth, the provisions of the Constitution which have provided fundamental rights of the Constitution, undermine the right of the citizens to liberty, leak every information of the citizenry, breach of privacy and termination of liberty are contrary to the constitution which is hostile.
The information has been registered in the National Assembly on Monday.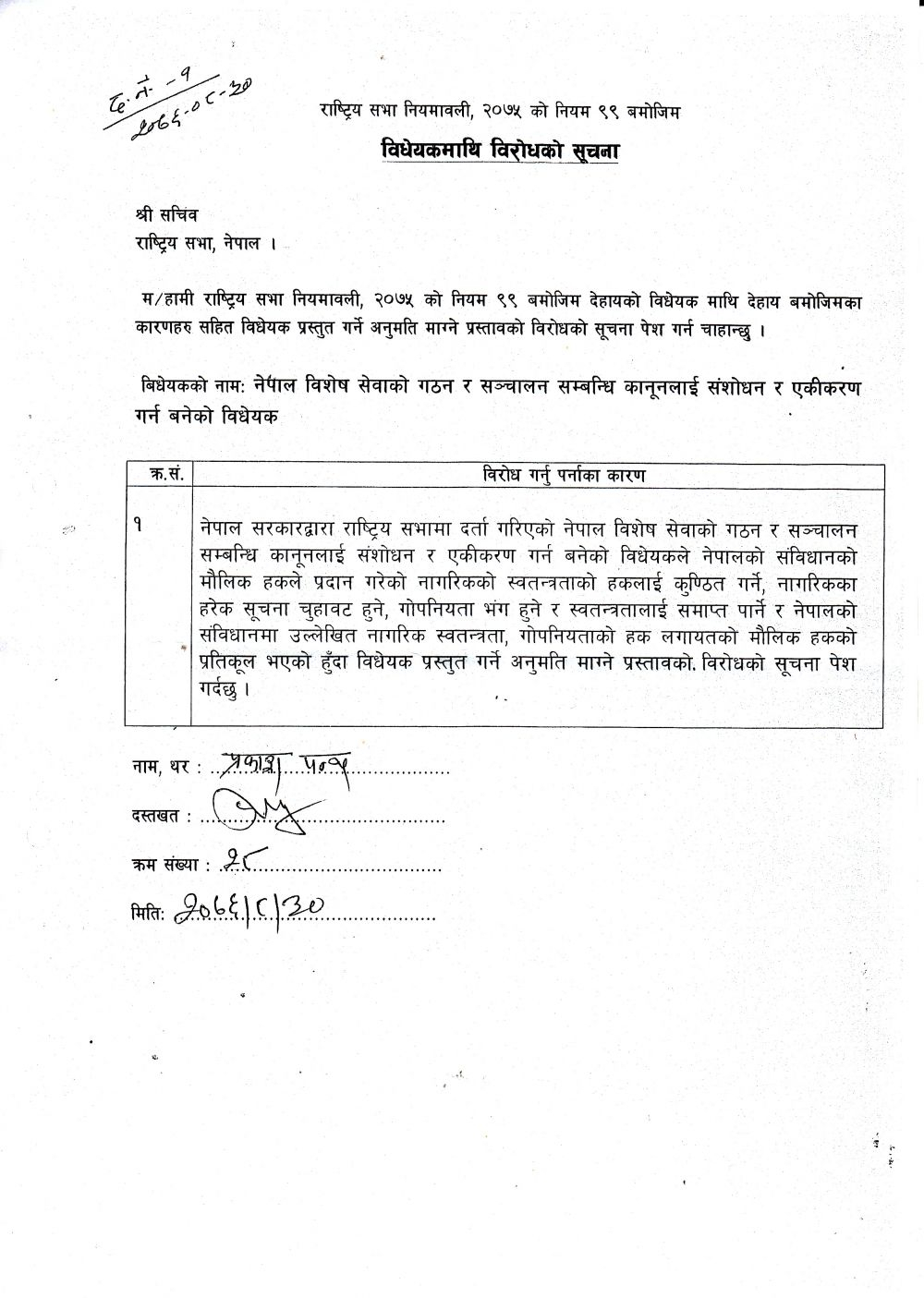 The Congress has demanded that the bill be withdrawn, stating that the fundamental rights including civil liberties, the right to privacy, as mentioned in the constitution, are hostile.
Congress Chief Whip Bal Krishna Khan issued a statement demanding the withdrawal of the bill.